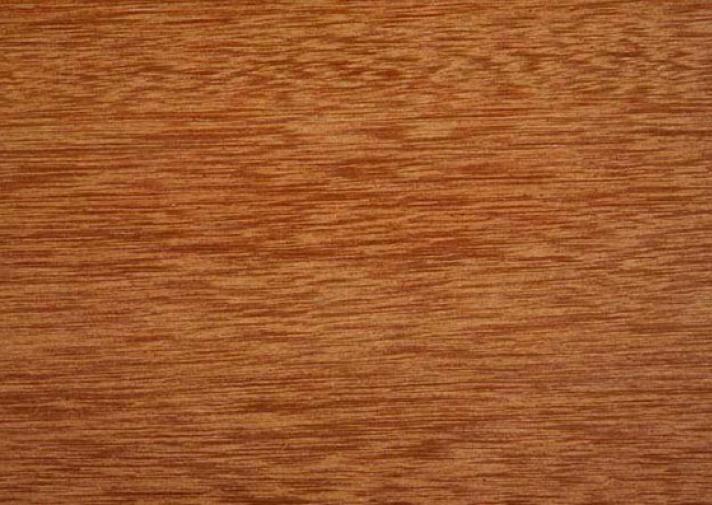 Kapur
Borneo Camphorwood, Keladan, Kapoer
Kapur is a large South East Asian hardwood with a broad range of applications including general construction and as an internal and external finishing material.
An imported timber with a reputation for durability, in Malaysia and Indonesia kapur is a large hardwood used for general construction and as an internal and external finishing material. It has a similarly broad range of applications in Australia.
Sourced in the tropical lowland rainforests of Malaysia and Indonesia, kapur trees can grow to 60m in height and to a diameter of between 80 and 100cm. Well-formed buttresses support their straight, cylindrical bole and the trunk is free of branches for up to 30m. The bark is grey brown or dark brown with shallow fissures. When freshly cut, the timber releases a camphor-like odour but is not moth repellent or resistant to termites.
Kapur wood exhibits a class 2 durability, making it ideal for use in general construction. It makes an attractive material for flooring and staircases. The timber is also highly prized for external joinery, in particular for door and window sills, as it is resistant to decay when fully exposed to the weather.
This timber is not recommended for in-ground use (durability in ground class 3). Often preferred for external decking, it can also be used to create sturdy outdoor furniture. Kapur wood requires no finishing and will not rot when left outdoors where rain and sun will damage other lesser quality woods. Left untreated, kapur will weather to a soft warm shade of gray similar to the weathering of teak. It can also been used decoratively to create internal fittings, plywood, joinery and lining, as it displays a striking figure.
Dryobalanops Spp, principally D.aromatica
Appearance
Kapur timber is lustrous with sapwood that is clearly distinct from heartwood. The sapwood ranges from almost white to light yellowish brown in colour and is clearly demarcated from the heartwood, which is red to reddish brown. Kapur wood exhibits variable grains from straight to spiral, to deeply interlocked grains that create a striking figure. The wood has a moderately coarse to even texture.
Common Applications
Kapur is suitable for general construction: posts, beams, joists, rafters, fender supports, telegraphic and power transmission posts and cross arms. It is used in door and window frames and sills, flooring, staircases and internal joinery. It can be used to make pallets (heavy and permanent types), tool handles (impact), internal plywood, laboratory benches and columns (light duty). In domestic flooring and internal fittings where a finished appearance is important, care should be taken in fixing because of its tendency to develop an unsightly black stain in contact with iron nails, screws or other fittings.
Common Form
Sawn
Workability
Kapur's working properties are good with a moderately hard rating (rated 3). The timber machines well, being easy to re-saw and cross-cut when green, but more difficult when dried. There is a moderate blunting effect on cutting edges caused by the presence of silica in the timber, which can be severe where the grain is interlocked. The material tends to break out at the bottom of cuts in cross-cutting and narrow band sawing. Planing is easy and produces a rough surface. Pre-drilling is recommended when nailing near extremities, but otherwise the timber takes nails and screws well. Polishing, staining and painting are also easy. Steam bending qualities are rated moderate as steaming operations release resin.
Origin of Timber
Readily Available
Availability - Further Information
The availability of this timber is limited, perhaps because the international trend towards sourcing timber from old growth rainforests has become unpopular in recent years. However, there is limited availability in Western Australia, South Australia, the Northern Territory and Queensland.
Availability - Further Information
Shrinkage
| | | | | | |
| --- | --- | --- | --- | --- | --- |
| | Very Low | Low | Medium | High | Very High |
| | | | | | |
| Tangential : | | | | | |
| Radial: | | | | | |
| Unit Movement Tangential: | | | | | |
| Unit Movement Radial: | | | | | |
Strength Group
Very High

High

Reasonably High

Medium High

Medium

Reasonably Low

Low

Very Low

Unseasoned:

S1

S2

S3

S4

S5

S6

S7

Seasoned:

SD1

SD2

SD3

SD4

SD5

SD6

SD7

SD8
Stress Grade
Structural
No. 1
Structural
No. 2
Structural
No. 3
Structural
No. 4
Structural
No. 5

Unseasoned:

F17

F14

F11

F8

F7

Seasoned:

F22

F17

F14

F11

F8
Density per Standard
Seasoned:

Unseasoned:
Joint Group
Very High

High

Reasonably High

Medium

Low

Very Low

Unseasoned:

J1

J2

J3

J4

J5

J6

Seasoned:

JD1

JD2

JD3

JD4

JD5

JD6
Colour
White, yellow, pale straw to light brown
Pink to pink brown
Light to dark red
Brown, chocolate, mottled or streaky
Mechanical Properties
| | |
| --- | --- |
| Modulus of Rupture - Unseasoned: | |
| Modulus of Rupture - Seasoned: | |
| Modulus of Elasticity - Unseasoned: | |
| Modulus of Elasticity - Seasoned: | |
| Maximum Crushing Strength - Unseasoned: | |
| Maximum Crushing Strength - Seasoned: | |
| Impact - Unseasoned: | |
| Impact - Seasoned: | |
| Toughness - Unseasoned: | |
| Toughness - Seasoned: | |
| Hardness - Unseasoned: | |
| Hardness - Seasoned: | |
Durability
| | | | | |
| --- | --- | --- | --- | --- |
| | Low | Moderate | Reasonably High | High |
| | (0 - 5 yrs) | (5 - 15 yrs) | (15 - 25 yrs) | (more than 25 yrs) |
| In-Ground: | | | | |
| | (0 - 7 yrs) | (7 - 15 yrs) | (15 - 40 yrs) | (More than 40 yrs) |
| Above ground: | | | | |
| | (0 - 20 yrs, usually < 5) | (21 - 40 yrs) | (41 - 64 yrs) | (More than 60 yrs) |
| Marine Borer Resistance: | | | | |
| | |
| --- | --- |
| Lyctid Borer Susceptibility: | Not Susceptible |
| Lyctid Borer Susceptibility - Other: | |
| Termite Resistance: | Not Resistant |
Fire Properties
| | | | | | | | | | | | | | | | | | | | | | |
| --- | --- | --- | --- | --- | --- | --- | --- | --- | --- | --- | --- | --- | --- | --- | --- | --- | --- | --- | --- | --- | --- |
| | 0 | 1 | 2 | 3 | 4 | 5 | 6 | 7 | 8 | 9 | 10 | 11 | 12 | 13 | 14 | 15 | 16 | 17 | 18 | 19 | 20 |
| EFH Ignitibility: | | | | | | | | | | | | | | | | | | | | | |
| | | | | | | | | | | | |
| --- | --- | --- | --- | --- | --- | --- | --- | --- | --- | --- | --- |
| | 0 | 1 | 2 | 3 | 4 | 5 | 6 | 7 | 8 | 9 | 10 |
| EFH Spread-of-Flame Index: | | | | | | | | | | | |
| EFH Smoke-Developed Index: | | | | | | | | | | | |
1 - non-combustible
2 - reasonably non-combustible
3 - slightly combustible
4 - combustible

Fire Properties Group
Number:
| | |
| --- | --- |
| Group Number - Other: | 3 if used on MDF or particleboard ≥12mm; veneer thickness 0.6-0.85mm |
| Average Specific Extinction Area: | |
| Bushfire Resistance: | BAL 12.5 and 19 – All AS3959 required applications |