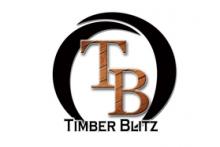 Timber Blitz Pty Ltd
Address
11/ 57-63 Eucumbene Drive,
Ravenhall Victoria 3023
Business Type
Retail
Wholesale/Trade sales
Service Categories
Advice & consultancy
Coatings & treatments
Engineered timber fabrication
Inspections & testing
Recycled timber and flooring supplies
Timber building products
Timber Blitz Pty Ltd is a Melbourne based company specializing in architectural, landscape and interior design timber products from quality Australian and imported timbers.
Timber Blitz specializes in timber cladding, decking, battens & screening, flooring, lining, beams, stair treads and many other products.
These timbers can be machined to your specifications or requirements in different profiles and sizes of timber products for both external and internal use. 
Timber Blitz also specialises in timber finishes and coatings ensuring the longevity of the timber products for your projects.
With over 15 years of experience in architectural, landscape and interior design timber products for large as well as small building projects, we are certainly able to get the right timber product for you and give you the right advice for your building project.
Timber Blitz works with all sorts of customers from architects, landscape gardeners, interior designers, large commercial builders, home builders, shopfitters, through to the DIY home renovators. Whether it is new, sustainably managed or recycled timber you need, we will work with you to bring your ideas and plans to life and help you to find the timber products most suited for your project.  We can make your building project stand out and give it that "wow factor".