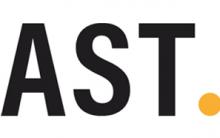 Hardwood timber flooring, decking, parquetry
Address
116 Armidale Road West Kempsey 2440 NSW Australia
Business Type
Manufacturer
Wholesale/Trade sales
Accreditation / Certification
Service Categories
Advice & consultancy
Inspections & testing
Timber building products
Timber connections
Australian Solar Timbers (AST) is one of the most environmentally sound producers of hardwood timber flooring, decking, and parquetry in Australia. AST is the largest user of solar kiln technology in the Southern Hemisphere and maintains Responsible Wood/PEFC certification.
Offering a wide range of sizes and grades in Australian hardwood flooring, decking, and parquetry, AST also supplies engineered flooring in both Australian hardwood species and European oak.
With an uninterrupted presence in the Australian timber industry since 1919, AST's reputation is among the best in delivering quality products and service. For Developers involved in commercial projects, AST has dedicated support to assist Architects, Designers, Project Managers, and Contract Administrators choose the right product for your project. Our team can assist in all aspects of the specification process from bespoke engineered flooring design, through to managing acoustic and height restrictions.