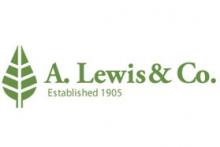 Timber and Moulding Producers, Decking, Flooring, Architraves, Skirting boards, Dressed Timber
Address
302-308 Jasper Road
Ormond
VIC 3204
Business Type
Manufacturer
Retail
Wholesale/Trade sales
Service Categories
Architecture & design
Building construction
Carpentry
Landscape design
Other
Structural engineering
Timber connections
Woodcraft
We manufacture and design our very own range of over 2000 timber mouldings and have done so for the past 109 years in the same family. Established in 1905, A. Lewis & Co. was founded by Abe Lewis and continues to this day within the confides of the very same family through his third, fourth and fifth generation descendants. Putting over 100 years into our quality timber products, we have kept our position and incorporated hardware sales onto our premises to satisfy those DIY needs as well as the construction professionals. Our specialty is that most of our mouldings are done in various species of timber, so we have the best suited range for the Australian conditions.
Every piece of high grade timber moulding produced through our state of the art and
custom fabricated machinery is handled by at least one of the Lewis family; enforcing
our attention to a quality product.