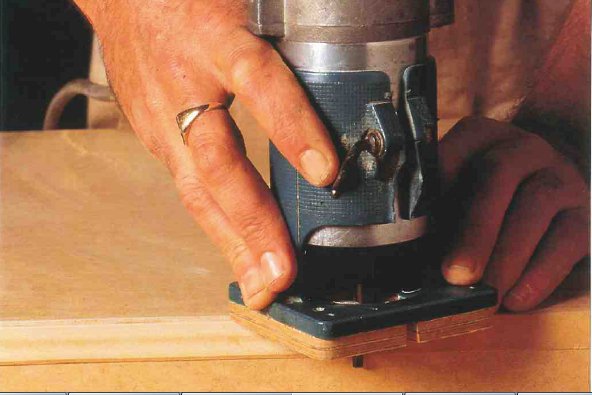 Medium Density Fibreboard (MDF)
Medium Density Fibreboard is an interior-use engineered wood panel product, manufactured from wood fibres.
Medium Density Fibreboard (MDF) is a reconstituted wood panel product. It is a dry-processed fibreboard manufactured from wood fibres, as opposed to veneers or particles, and is denser than plywood and particleboard. MDF has an even density throughout and is smooth on both sides.
MDF is reconstituted into wood sheets in a variety of widths and lengths. Bonding is achieved by the addition of synthetic resin adhesives, which are cured under heat and pressure. Paraffin wax is added to assist with water repellency, while other chemicals can be added during manufacturing for more specific protection.
MDF is primarily used for internal use applications, in part due to its poor moisture resistance. It is available in raw form with a fine sanded surface or with decorative overlay such as wood veneer, melamine paper or vinyl.
Note: Other general purpose dry-processed fibreboards are available, being Ultra Low Density, Low Density, High Density (HDF) and High Performance (MR only). These tend to be specialty products, so further information about their usage should be confirmed directly with the manufacturer.
Whether manufactured from solid or engineered timber, there are many stylish and practical options that won't compromise on strength and structural performance. A distinctive timber door can also create visual impact, adding value to any commercial or domestic building.
Timber makes an attractive choice for door design and construction, offering a strength, flexibility and versatility that other materials find hard to match.
Protected from moisture, a timber door will perform satisfactorily for the life of any building. With regular maintenance, carefully designed and finished timber doors can perform in the toughest external environment and if required, can be refurbished or updated easily and effectively.
This application guide outlines the common elements involved in specifying and finishing timber internal and external doors.
Internal panelling, also known as appearance boards and linings, is not just a practical means of covering one or more walls and ceilings in a building, its inclusion in a room's interior design can generate looks that are both dramatic and stylish. Internal paneling comes as either solid natural timber paneling or as sheets of engineered wood products that provide a durable and hardwearing surface for areas subject to high impact. As they typically function as appearance products they generally have no structural requirements. This guide describes the variety of panelling products available and outlines the straightforward process of installing them.